Aunt Sue's® Whipped Honey Coffee
When you can't make it to your local coffee shop, treat yourself at home with this delicious and unique spin on everyone's favorite morning must-have. It's perfectly sweet, with just the right amount of pick-me-up you need to take on the day.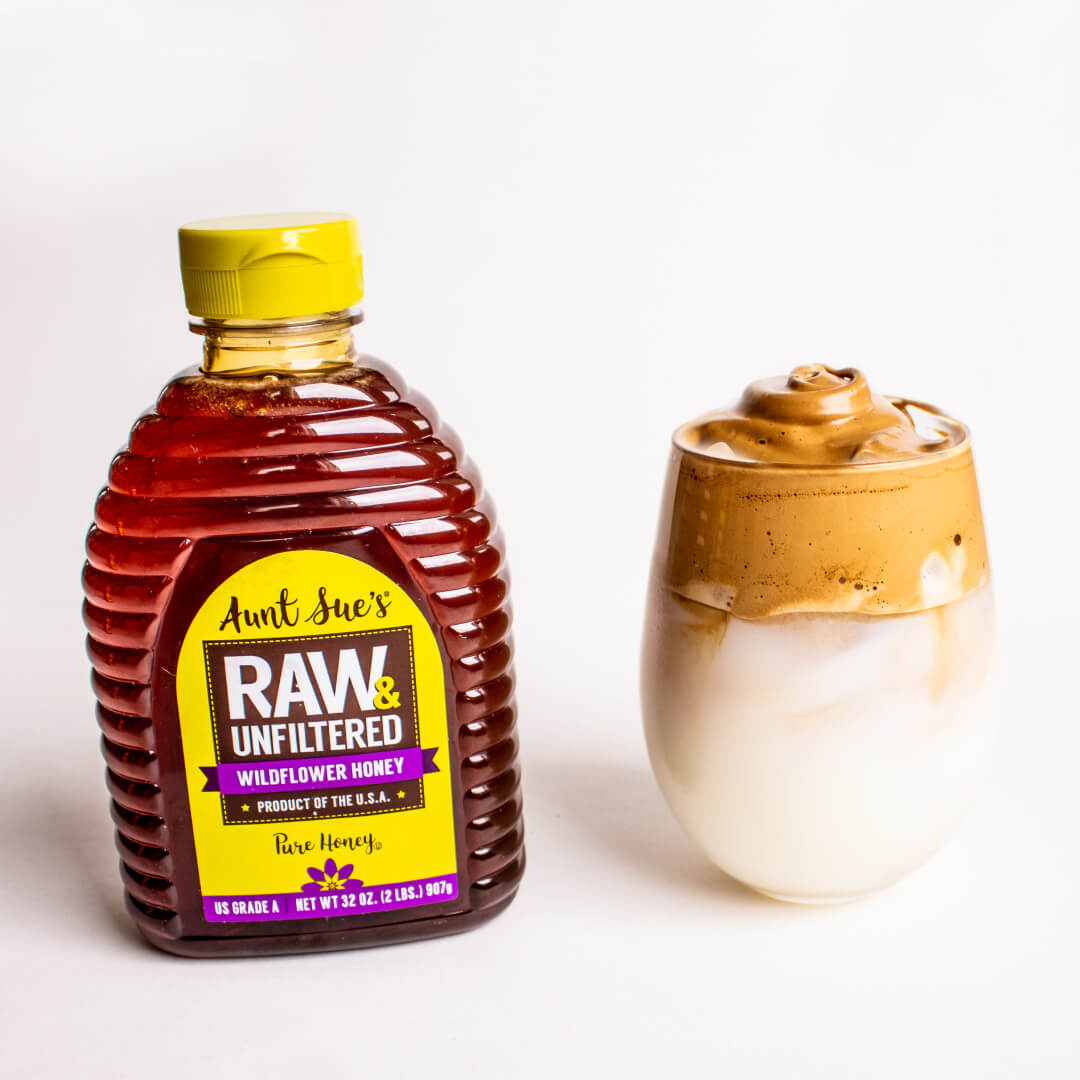 Ingredients
2 tbsp instant coffee
1 tbsp Aunt Sue's® Raw & Unfiltered Honey
1 tbsp hot water
Milk (or almond milk) and ice
Directions
Mix Aunt Sue's® honey, instant coffee and hot water with whisk or hand blender for 3 to 5 minutes until fluffy.
Fill glass with milk (or almond milk) and ice.
Scoop fluffy honey coffee into glass.
Drizzle honey on top, of course.